P5 Now available: new turn signal housings!
Description
59 euro piece. Order a set (left and right) and pay only 110 Euro.
Designed by Taunusparts.nl: new turn signal housings for your Taunus P5. Made of synthetic material (Nylon). Very strong and perfect fit.
The bold that holds the housing is now part of the housing itself and is also printed. Because the printing is so accurate is will fit a regular M8 nut. Together with the housing you will get a nylon M8 nut.
The housing includes modern lamp holder, which is water resistant. Fits 6 or 12 Volt regular bulb lamps (Ba15s), like the original. Connect the red wire to a positve 6 or 12V source and connect the black wire to negative.
Painted silver. No need to install chrome insert.
The perfect solution for those old and cracked housings.
In stock.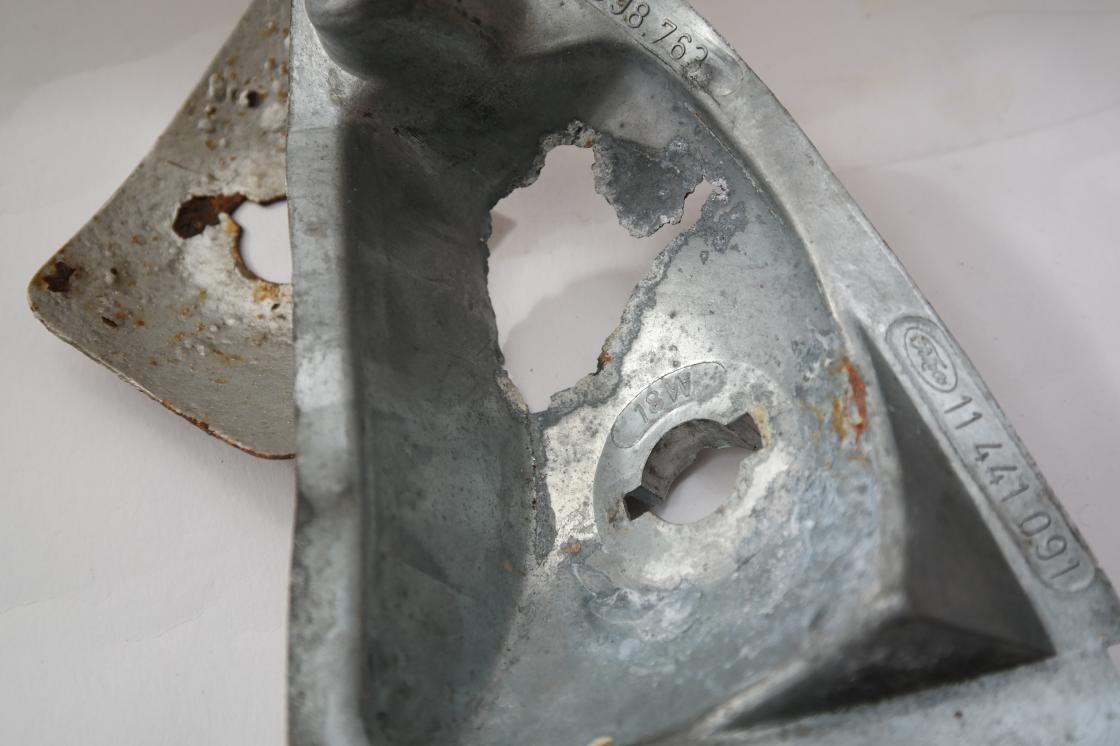 © 2018 www.taunusparts.nl - Powered by Shoppagina.nl